Trust Our Embroidered Workwear
Located in Tauranga, U Name It started operations over 25 years ago.  From 2012 local couple Fiona and Bruce have been at the helm. We offer a unique custom embroidered workwear service, suitable for any business or club.
Related Services We Provide to Embroidered Workwear
We provide business and clubs with custom embroidery, which include:
Shirt embroidery: You can use this service for business shirt embroidery, company shirt embroidery, or uniform embroidery. Embroidering shirts is different to print as it's 3D in nature and will make branding stand out. Our logos or emblems usually don't fade when washed as is often seen with other mediums such as print. We create our items to last.
Embroidery on clothes: This is a unique way for customers to make their clothing more personal and add some of their favourite emblems. Using embroidery can make usual everyday items more fun and exciting in a unique way. Clothing embroidery is often used by businesses as branding to give employees or team members a sense of pride as they promote the company or club of which they are a part. Employees are more motivated when they feel proud of their workplace; displaying logos often creates this motivational tie with their employer.
We also provide the materials: We stock a wide range of clothing, headwear, and promotional items. We only supply the best quality items which we research to ensure the suppliers provide us with the best possible products. We are proud partners of New Zealand suppliers for all our products. All you need to do is send us your preferences along with details about your logo and leave the rest up to us.
What Sets U Name It Apart Regarding Our Embroidery Service
We pride ourselves on our values regarding dealing directly with the customer. There is no intermediary, from start to finish, we are directly involved in each step of the process. We provide a quick turnaround time and on-time deliveries. 

We are owner-operated; this allows a unique and personal experience where customers always come first. As a small company, we value each customer and will do everything we can to give you the best service possible. We are honest and hardworking and are proud of the work we create. We build relationships with our customers on foundations of trust, and we remain ethical in all aspects of our business. 

We offer a wide range of clothing, headwear, and promotional items, ensuring there are items for all your business and club requirements. We do all the embroidery work and never outsource this service. 

We are the only company that handles the items to ensure we produce only the finest possible product. We always use quality embroidery machines and the best possible software to guarantee the quality of our products. 

We also offer a unique dye sublimation service which is a form of printing where the ink is blended into the fabric, making the print part of the fabric and ultimately lasts longer than traditional fabric printing. 
Our ability to understand the needs and wants of our customer base is something we strive towards with every customer. Tailoring your experience and ensuring you get the best products is what sets us apart from highly franchised businesses.
Why You Should Use U Name It
As a small business, we offer a unique and personalised service. We remove the unwanted stress of sourcing your items and cost-effectively do this for you as a valued customer. We hold the relationships we create with our customers close to our heart and pride ourselves on the trust we enjoy by being always transparent. Embroidery is an exceptionally durable process when compared with regular print as it will not fade as quickly. The care and time we take with each item ensure that the final product you receive is of the best possible quality. When print fades, it often creates an undesirable effect. Companies create logos and personalised promotional items to advertise their business, and when a logo starts fading, it doesn't leave a good impression on potential customers. With us, your logo demands attention and will continue to promote your company positively. 
Embroidered apparel is useful to make your company or sports club stand out from others. It looks professional, fun, and neat. Employees or members won't have to worry about keeping their items from fading as we make the products to last. The 3D effect of the embroidered work will ensure your company or club has the desired promotional and motivational impact on potential customers as well as employees.
Contact us at your convenience; we look forward to building a long-lasting and personal relationship with you.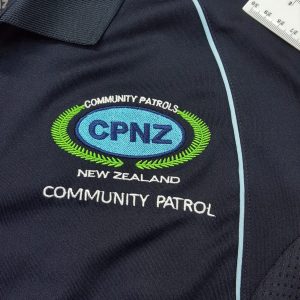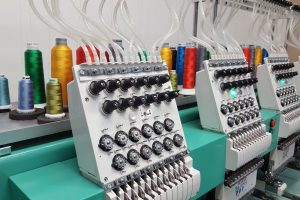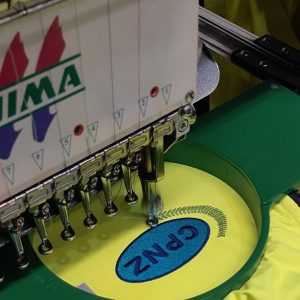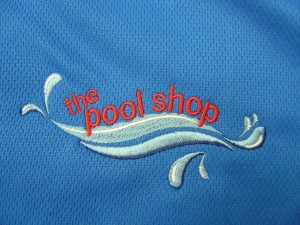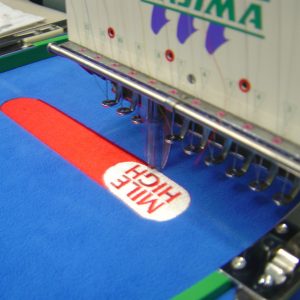 Contact us now to get your branded clothing, headwear or promotional products sorted.