GET IN CONTACT WITH OUR TEAM FOR ALL YOUR EMBROIDERY, CLOTHING & PROMOTIONAL PRODUCTS
What Our Customers are Saying......
Fiona and Bruce provided a fantastic service, from selection to delivery.
Our shirts were delivered much quicker than I was expecting. Fiona's recommendations were perfect. Thanks so much, great service 😀
Carolyn
SBS
Consistently excellent service. Thank you Fiona.
James
CoroVets
Great job on the hats thank you !
Cheers.
Sam B.
Hi Fiona.
I am really happy with the finished product, jerseys look fantastic, you guys did an awesome job and great customer service too!
Thanks again.
Ben S.
Great service.  Highly recommend!
Linaire
K.K.P.W
Everyone is loving the jackets.
We now have our parents wanting them.
Michelle
ADR
Got the package.
Awesome product and service as per normal.
Megan
Trax
Thanks again for the great service.
You have done a great job and the embroidery looks fantastic!
Karla
G.G
We have been using the services of U-Name-It to supply and embroider our logo onto business shirts since April 2011. We always find Bruce and Fiona extremely pleasant to deal with and their customer service is excellent. Nothing is ever too much trouble for them and we really appreciate the advice they give us. The quality of their work is fantastic and they provide regular updates on orders and often supply them earlier than estimated.
Murray & Kerryann Hall
The Pool Shop
Hi Fiona,
I just wanted to let you know that my wife and I love the polos! They came out awesome. So a big thanks to you and Bruce for a fantastic job.
We will definitely get you to make up some more for us in the future.
Thanks again to both of you,
Lee
TRWOT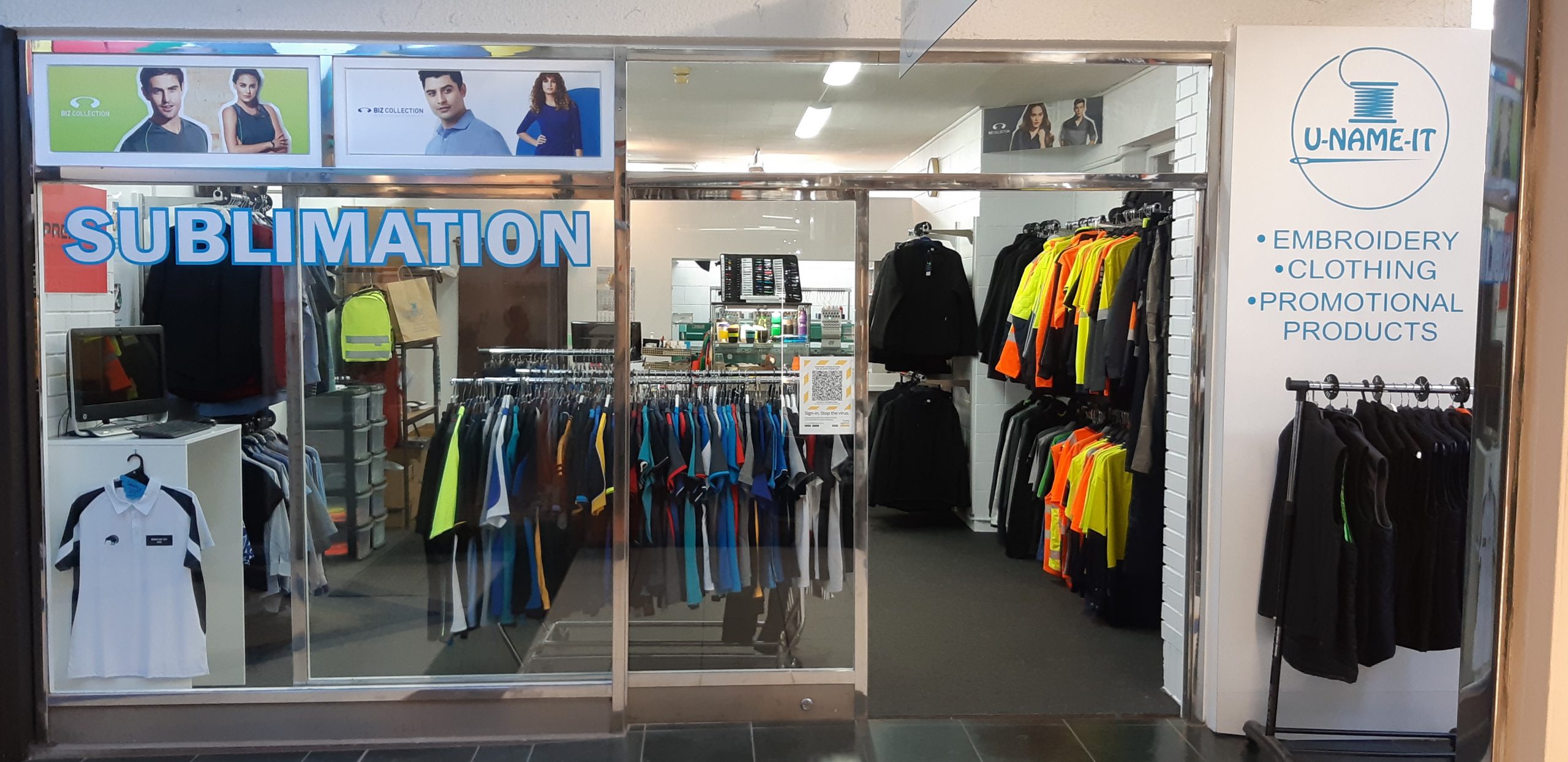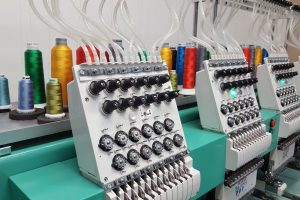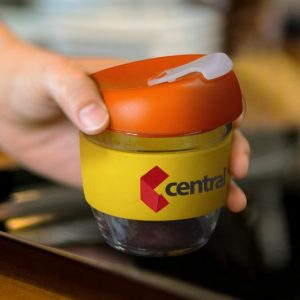 Your embroidery & branded workwear specialists
Our shop and embroidery factory is located in the Piccadilly Arcade in the heart of Tauranga City, where we supply and brand a wide range of clothing including;
Healthcare uniforms
Hi viz clothing
Workwear
Caps
Beanies
Jackets
Tee shirts
Hoodies
Fleeces
Polo shirts
Singlet's and more!
Our business is dedicated to promoting your business. So let us help your sports or business team stand out from the crowd!
We take the hard work out of organising staff uniforms, branded safety gear and promotional products for your business.
Give us a call on 07/5718318, email us or fill in our Quick Quote form and we'll get back to you within 24 - 48 hours.
And while you're busy with your business we get busy finding the right solution for you. It's all part of what we do!
On the 16th July 2022 we celebrated our 10th Anniversary of owning U Name It. Over the 30 years since U Name It first opened there's been lots of changes; new embroidery technology, a higher emphasis on worker safety/visibility, new ways to brand clothing, more environmentally conscience packaging/threads/clothing, the addition of new services that we […]
Read More