We Do Your Customised Logo Embroidery on Clothing and Headwear Ourselves
Our local owner-operated company does top-quality logo embroidery on the clothing and headwear we provide. Give your business, sports club or organisation a professional edge through distinctive branding.
The best in the business
We use quality Tajima embroidery machines and the best software to run them. Our small team are embroidery specialists and will process your order efficiently.
Our process is simple:
Send us your logo (including any PMS colour codes) and let us know what your clothing requirements are
We supply you with a quote (if requested)
The selected clothing is received and embroidered
We organise delivery of your completed items
To provide an accurate quote, we will need your logo design as a jpeg, png or pdf (vectored) high resolution file. A quote or setup usually takes 24 – 48 hours.
Setting up a design is called digitising - this is the process of converting your design into the stitching program for our machines to read. This requires a high level of skill and can be a time consuming process.
The setup costs are a one-off charge, your design is then kept on file in our system for you to use again whenever you wish.
How to Customise Your Order for Company Logo Embroidery
We can brand a substantial variety of clothing options and gifts with your logo, name, and even your telephone number to ensure potential customers know about you.
We make a process that seems daunting easier by sharing ideas, costing different options, and providing samples, either online or in-store at the Piccadilly Arcade in Tauranga.
Click on our U-Name-It clothing page to open links to our clothing, workwear and activewear supply partners in New Zealand. Choose what works best for you, give us a call, or complete our quick quote form.
Include your logo and clothing requirement information when you request a quote for custom logo embroidery. Please submit your logo as a JPEG, PNG, or vectored PDF high-resolution file. You should receive our quote within 24 to 48 hours. The embroidery process starts once we've received the garments from the supplier.
We convert your design (digitise) into a stitching program our embroidery machines can understand. The process is rather time-consuming and necessitates a high skill level. We only charge for the digitising once because we keep it in our system so we can use it again for your next order. We provide a quick turnaround and arrange delivery as soon as we complete the work.
We exhibit all merchandise as truthfully as we can. Your monitor may not display colours accurately, and we cannot guarantee that the colour you see will be exactly the same as the actual product shade.  PMS colour codes are best to match to as computer monitors are all different.
How Does Our Business Logo Embroidery Work?
We use high-quality thread to stitch your name and logo directly onto the headwear or clothing you choose so your brand will stand out.
Embroidery is three-dimensional, which means that your logo is literally lifted off the fabric. It distinguishes you from other establishments, looks truly professional, and is longer-lasting than other branding methods. Embroidery is a great way to advertise your company, sports team, or cultural organisation.
We use high-tech software to run our Tajima embroidery machines. We are knowledgeable, experienced, provide an efficient service, and the finest artistry. We willingly do more than required to give our customers the best service possible.
We supply our clients with all their clothing needs − including medical, transportation, construction, hospitality, and beauty apparel − whether you require branding or not and provide dye sublimation sports kits.
Make your workers and establishment more visible. Call us, and we'll assist by embroidering polos, jerseys, hoodies, headwear, and whatever else you need.
About the People at U Name It
Bruce and Fiona started supplying customers throughout New Zealand with branded headwear, clothing, and merchandise in 2012, and always make sure that their clients receive the product on time and exactly as ordered.
Contact us and complete the quick quote form in the header.
*** COLOURS – we have made every effort to display all products as accurately as possible. However, as the actual colours you see depend on your monitor, we cannot guarantee that your monitor's display of any colour will be accurate.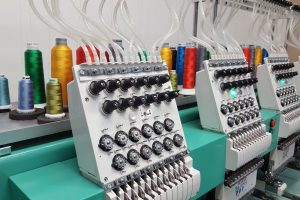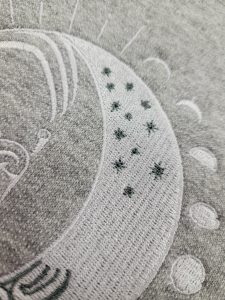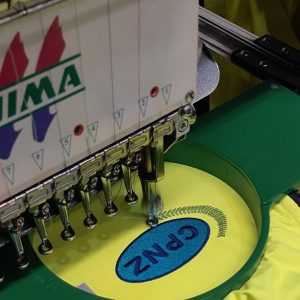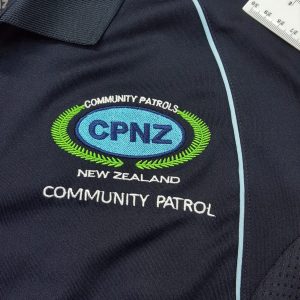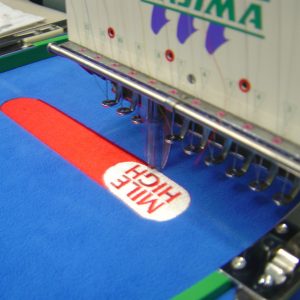 Contact us now to get your branded clothing, headwear or promotional products sorted.